Great Quality, Great Price
Whether you are in the process of Commercial-Industrial beautification projects or you need your company's parking lot repaved, it is important to have a reliable contractor on your side. Luckily for Mt. Pleasant, IA and the surrounding areas, Veile Contracting Inc is here to provide building services. Through hard work, innovation, and a genuine concern for our clients, Veile Contracting Inc will continue to flourish as the Midwest's number one Commercial-Industrial service contractor.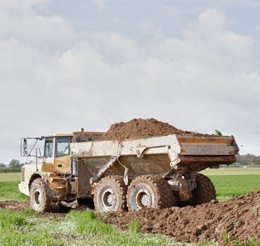 We Work On:
Concrete
Earthwork
Masonry
Pavement Rehabilitation
Thermal and Moisture Protection
Our Mission
Veile Contracting Inc was established in 2010, offering commercial and industrial services in the Midwest. We value our customers and establish lasting relationships by exceeding expectations while maintaining the highest levels of professionalism, honesty, and fairness. We ensure the longevity of our company through repeat business achieved by customer satisfaction from our attention to detail, timeliness, and service-minded attitudes. We will continuously improve value to our customers by keeping good supplier relationships, professional growth of our employees, and the responsibility to the community and environment.
We will learn from our mistakes and continuously improve through teamwork, innovation, risk management, and safety. Veile Contracting Inc will stimulate progress by adjusting to new opportunities and staying in tune with current market changes. When we are profitable, everyone wins because we can create the financial strength to keep growing.
Experience Greatness
No matter what type of construction project you're working on, Veile Contracting Inc is dedicated to providing you with great services at great prices. Please call us today to receive a free estimate.